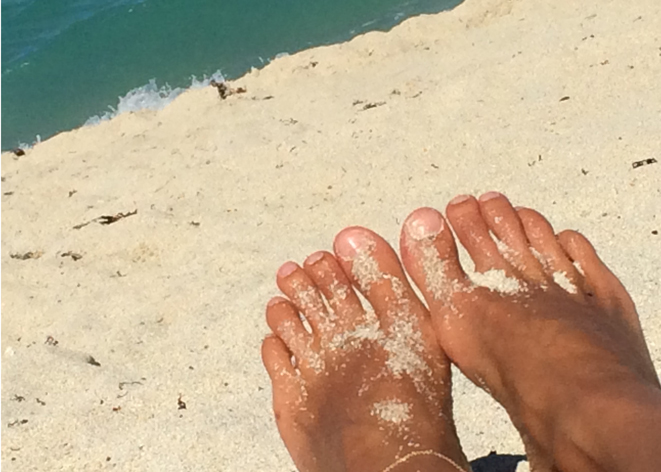 23 Jun

Dana's DO LIST: Shea Butter, Sunblock, And The Summer Sun

I love being outside – at the beach, on a walk or a hike, or pretty much anywhere it is warm and sunny. Of course, I also want to protect my skin from getting burned, dry, or damaged, so what to do?

When it comes to a product that both moisturizes and protects, my go-to is pure shea butter. I first discovered this magical butter at the farmer's market in Miami. I was sold on the creamy and rich texture that has a natural SPF of 6 to boot.

I use it on my face and body before a day at the beach or pool to protect from the rays, and salt water or chlorine. I use it on my face in cold weather to protect from dryness and the wind. I even use it in my hair après washing to moisturize, protect, and detangle. Bonus: it also keeps the frizzies away!

Disclaimer: I'm pretty careful to wear a hat (mostly), or sit under an umbrella (again, mostly, and if I'm spending the whole day), and gradually build my tan so the shea butter does the trick for me. Shea Yeleen, Sunfood, and Soaptopia are a few of my faves. Some even blend in delicious scents so you will be looking and smelling beautiful.

However, if you are coming from a cold climate where your body hasn't seen the sun in months, you just really want to soak up some rays, and are looking for a little more protection, my top picks are Raw Elements and Butterbean Organics. These products are all natural, chemical free, and safe for you and the kids, too.

We tend to forget (with all the reminders to be careful in the sun) how healing sun exposure truly is. It can lift your mood, balance your hormones, and produce much needed vitamin D. Now that you know how better to look like a sun-kissed goddess and not a sunburned lobster, get outside and have some fun in the sun!