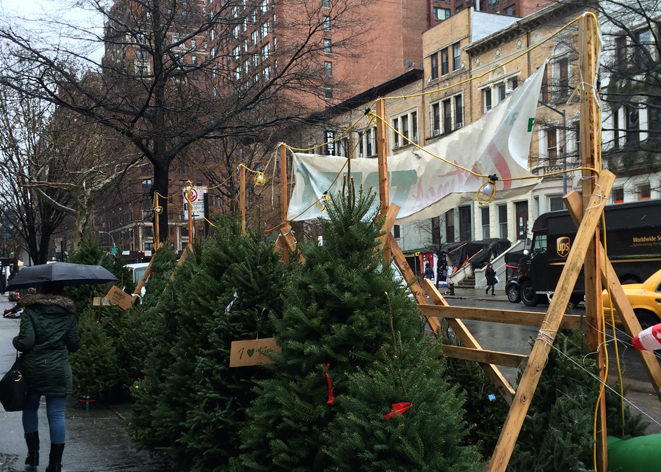 28 Nov

Dana's DO LIST: HOLIDAY GIFT GUIDE

Looking for the perfect gift for all the loved ones in your life? We've got you covered this holiday season!

FOR THE…
---
FASHIONISTA
---
Luis Morais Mini Yellow Gold Skull Bracelet – Beads and skulls, say no more!
Leigh and Luca Lux Modal Ombre Dye Scarf – Perfect dressed up over any holiday ensemble or dressed down for everyday life!
---
BEAUTY
---
Vintner's Daughter Facial Serum – All natural and all encompassing, this face oil is a delicacy for the skin!
Lilah B. Lip & Cheek Divine Duo – She will feel oh so pretty with this easy to use, all in one, lip & cheek duo. The toughest part will be choosing which beautiful shade out of the eight!
---
FOODIE
---
Moon Juice Cookbook – Whether a pro in the kitchen or just starting out, every foodie will love to learn how to make (and eat!) healthy treats for all!
---
WORKOUT GIRL
---
Ana Heart Miller Strappy Bra – Sexy and functional, what more could a girl want?
Beyond Yoga Shimmer Essential Long Legging – Fancy and functional, this pant will take a girl from a workout class straight through the day and maybe even the night!
Kira Grace Warrior Victoria Halter  – Festive and functional, this top will have every yogi in the holiday spirit!
---
ZEN MASTER
---
Joanne Stone Design Crystal Pendant – Beautiful and healing for the chakras and the soul, this necklace will make any girl blissful.
Uma Pure Calm Wellness Oil – A calming oil to reduce stress and muscle tension that everyone will appreciate during the holidays and definitely need in the start of the busy new year!
---
TRAVELER
---
Cali Dreaming Andromeda One Piece – This bathing suit will have anyone dreaming of an island getaway this holiday!
Raw Elements Eco Formula Sun Block – Keep skin (and the planet) healthy and safe.
---
MOM
---
Lizzie Scheck Pave Diamond Star Stud Earrings – Let mom know she is your super star this holiday season and always!
---
DAD
---
Parachute Home Classic Bathrobe – Keep dad cozy and relaxed this holiday season!
---
MAN IN YOUR LIFE
---
Yogiiza Men's Pants – Let him know that men who do yoga are sexy. And, even if they don't make it to class, he will still look hot when he's lounging in front of the TV!
---
WOMAN IN YOUR LIFE
---
Lena Wald Tiny Hearts Ring – Show her a little love and you will get it back tenfold.
---
BEST FRIEND
---
Victorine SDR Oil Set – This Sex, Drugs, and Rock & Roll set is a luxurious, holistic sensory experience. Need we say more?
---
WORK COLLEAGUE
---
Xela Aroma Classic Holly Berry Candle – You will also reap the benefits of this beautiful and deliciously scented candle when your work colleague lights it at the desk next to yours!