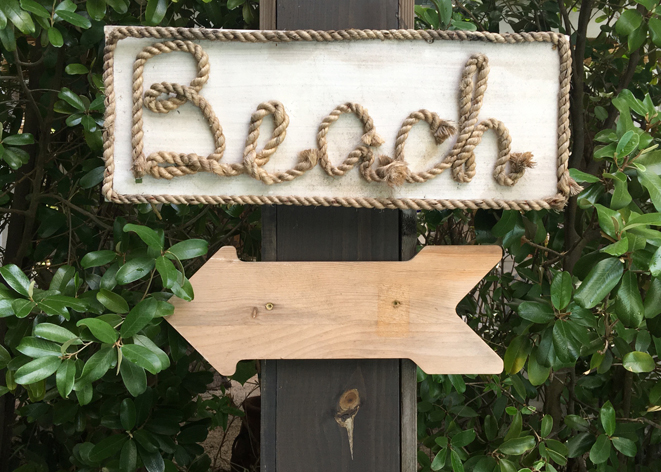 28 Nov

Dana's DO LIST: Miami

Heading to Miami for Art Basel, the holidays, or a much-needed break from the cold this winter? Welcome to paradise! Known for it's beautiful beaches, Miami has grown into a full-blown cosmopolitan city. Happy to call this place home, see below for my guide to some of the "musts" while in Miami!
---
MUST VISIT
---
My favorite neighborhoods are Sunset Harbour, Wynwood, and South of Fifth.
Sunset Harbour – for the delicious and healthy cafes (see below!), the specialty boutiques (see below!), and the plethora of workout options – from Tropical Vinyasa yoga to FlyBarre/FlyWheel to Barry's Boot Camp to paddle boarding on the bay (you can rent a board or kayak from South Beach Kayak).
Wynwood – for the abundant art, yummy food, and people watching.
South of Fifth – for the low-key surfer vibe and proximity to the beach!
---
MUST STAY
---
My top hotel recommendations are hands down The Standard and Soho Beach House.
The Standard is a relaxing haven and a top notch spa complete with hammam, steam, sauna, hot tub, cold plunge, and beautiful salt water pool. They have a full yoga schedule and spa menu, offering massages, facials, and mani-pedis. The rooms are super cozy, the boutique has everything you might want or need, and the restaurant has delicious and healthy fare along with a breathtaking view. If you are lucky, you may even see dolphin.
Soho Beach House is, well, on the beach. Also, housing a top notch spa and beauty salon, they offer yoga classes, events, movies, two delicious restaurants from which to choose, and rooms that are decadent and casual all at the same time, not to mention the view, especially if you are facing the ocean. It is a full beach club with food/beverage service, and two pools – one on the main level that is kid friendly and one on the roof with ocean and city views, and tacos!
---
MUST EAT
---
I tend to find my favorite places, and then my favorite items at those places, and then pretty much frequent them all the time!
In the Sunset Harbour neighborhood, my two spots are Paradigm Kitchen and Juice Lab Café. Both are open for breakfast and lunch, and have a ton of delicious and healthy vegan options. My faves at Paradigm are the Chia Peared with Orange, the Passion Fruit Kimchi, and the PK Turmeric Steamer. At Juice Lab, I love the salads, smoothies (especially the Third Eye Opener) and the deserts. They both have that neighborhood feel, communal tables, and wifi. You will be happy, cozy and satisfied whether you are with friends, or alone.
In Wynwood, you can find me at either Jugo Fresh (which also has a location in Sunset Harbour), Plant Food and Wine, or Love Life Wellness Center. Jugo Fresh is a must for juices, smoothies, acai bowls, and my favorite – Juice Cream (only at the Wynwood location). Plant Food and Wine is almost entirely raw vegan fine dining that has indoor/outdoor seating, and everything on the menu is as beautifully served as it is delicious. The Banana Split is beyond! Love Life Wellness Center is completely vegan and everything they do is creative and satisfying – they even won the burger battle at this year's Seed Food & Wine. My go-to is the Organic Kale Salad. In addition to their also cozy and communal environment, it is a full yoga studio and wellness center.
---
MUST SEE
---
Beauty is everywhere in Miami!
The Wynwood Walls are world famous. They are a collection of outdoor mural artwork literally painted on the walls of the buildings surrounding a courtyard. Great photo opp and Jugo Fresh adjacent!
The PAMM is one of Miami's premier museums. Overlooking the bay, it's hard to decide what is more beautiful, the art inside or the landscaping and view out!
Then of course, the absolute must – the beach! White sand and turquoise water, anywhere from First Street in South Beach all the way up the coast to Bal Harbour, Sunny Isles, and beyond, the Miami beaches are spectacular.
---
MUST SHOP
---
When traveling, I always like to discover shops that you can't find in every mall.
The boutiques in Sunset Harbour are where you can find adorable specialty stores like Eberjey – for beautiful undergarments, sleep/loungewear, bathing suits, cover-ups, and much more, and Sunset Clothing Co for all the necessary basics for him and for her.
Two other stores not to miss – Alchemist (with two locations on Lincoln Road and one in the Design District), and The Webster (on Collins Ave in South Beach and Bal Harbour Shops) for unique high end pieces that you can't find everywhere else.
---
MUST DO
---
More than just eating and shopping, I love exploring what a city is all about. Miami is chock full of outdoor activities – the only place you will want to be when in this delightful tropical climate.
Paddleboarding around the bay is a great way to see Miami, and get some sun and a workout in all at once! They are super easy to rent right in Sunset Harbour at South Beach Kayak, where you literally walk straight into the water with your board.
Another great workout, and Miami experience, is Yogart – an outdoor yoga class (taught by the incomparable Dawn Feinberg), accompanied by amazing live music, surrounded by art, held monthly (more often during Art Basel, so be sure to check the schedule) in the Design District or at the Wynwood Walls.
Young Arts is a wonderful organization based in the Edgewater neighborhood with a full schedule of talks, performances and more.
Art Walk is a great way to spend an evening. All of the galleries in Wynwood stay open late and welcome visitors on the second Saturday of the month beginning at 7pm in Wynwood. The neighborhood gets filled with people coming to see the art, hear the music, and eat all the delicious food.
The Sacred Space (which houses the restaurant Plant Food and Wine) is a beautiful center with regular talks and events to enhance personal growth, including mediations and their famous Prayerdanse.
And, of course, a walk on the beach and a dip in the ocean at sunrise, sunset, or anytime really is a complete and total MUST.