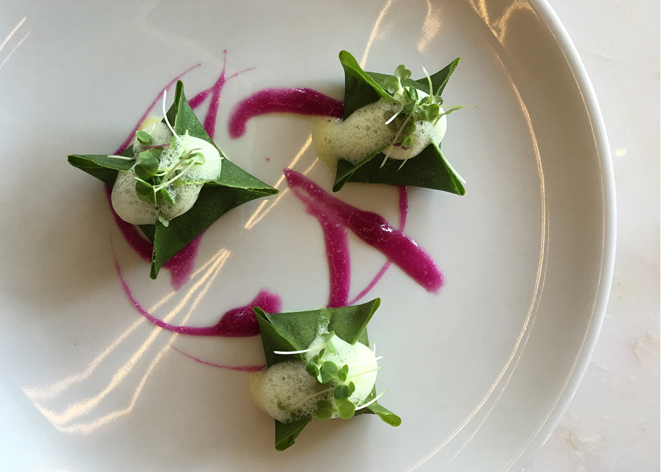 31 Oct

Dana's DO LIST: Exploring, Eating & Enjoying The Plant Based Life

When people find out that I am a raw vegan they tend to have a lot of questions: What do you eat? Where do you get your protein? What do you have for breakfast? And on… I'm always happy to discuss it and encourage anyone looking to make a positive change. It's important to do what feels right for you, while keeping in mind that it is always good to question and challenge yourself to make sure you are doing what's best for you, not just what's comfortable and familiar.

I think I was always destined to be a vegan. When I was little, I used to pick apart the chicken my mother served, spit out the steak my grandmother served, fish was unbearable, and I hated cheese. So, when people ask me if it was "hard" to become vegan, the answer is "no". As a child, I didn't know, or didn't think I had the power to be able to just decide not to eat those things. Luckily, when I was pretty young, my dad read the reports on red meat being bad for your heart, and declared that we, as a family, were no longer eating that food group. This was the start on my path to veganism. I would literally eat baked beans in a hot dog bun without the hotdog. People thought it was a little weird, but I didn't really care, it was just, me.

I have always been interested in health, nutrition, and the environment, so when I got to college, I decided to take some classes in these areas. It was in an environmental science class that I first learned about eating lower on the food chain (how we could feed the whole world if we were all vegan), and about how hormones and antibiotics are fed to all the animals raised for their meat, and hence in all the dairy products as well. That was it for me. All I needed was something to legitimize my reasons for cutting these out of my diet. So, now my diet consisted of fruits, vegetables, grains, tofu/tempeh/beans, and still some fish. I decided at this point that I also needed to get the most nutrition out of my food, so being vegan did not mean eating pasta and white bread and candy, it meant brown rice, sweet potatoes, broccoli, and decisions along those lines.

Fish was the next step. I loved sushi, and didn't know that I would give it up, although at some point, I was sort of getting done with it. Then, I found out that I had mercury poisoning, and so fish was over. I love vegetable rolls and seaweed, so I didn't even miss the fish.

I continued to read and research everything to do with health and nutrition. I got curious about cleanses, colonics, and the new raw restaurants that had started opening. Some of my faves are Plant Food and Wine in Miami and LA, JugoFresh in Miami, JuiceLand in Austin, Paradigm Kitchen in Miami Beach, and Cafe Gratitude in LA! Everything about the raw lifestyle just really resonated with me and made total sense, physically and spiritually. I have been raw (fruits, veggies, nuts, seeds, seaweeds, superfoods – nothing cooked/heated above 108 degrees) for about 10 years now and I feel and look great.

If you are looking to make a change, experiment with what feels right for YOU, eliminate one food/group at a time, or expand your food repertoire to include new, healthier items, and take it from there…

And, if you are lucky enough to be in Miami this coming week/weekend, check out the Seed Food & Wine Festival from 11/2 – 11/6. They are hosting incredible plant based dinners, offering a summit of talks by several prominent leaders in the plant based world, and gathering an enormous amount of plant based vendors for an all day festival. There is something for everyone, from people who are already vegan/plant based, to people who are curious to learn what it's all about. And they haven't forgotten to include the kiddos! So come one, come all. It's going to be a blast.