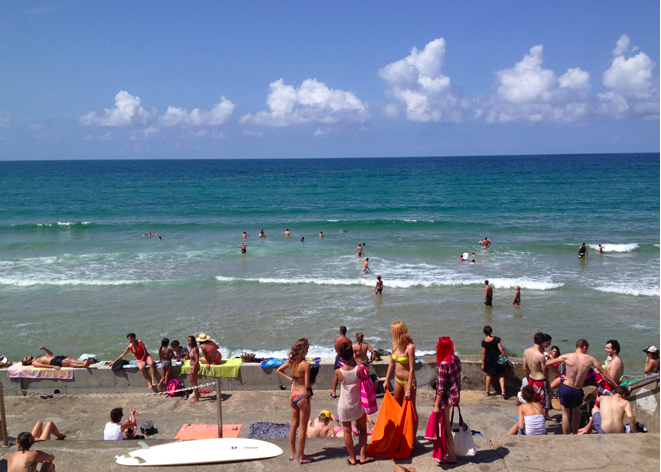 23 Jun

Dana's DO LIST: Top 5 Summer Travel Essentials

I love to make the most of summer – when things get a little quieter on the work front, and the weather is ideal – by traveling as much as possible. And, of course, to enjoy any vacation, you want to feel rested, look stylish, and be ready for anything. That's why I never leave home without these 5 travel essentials:

AWAY LUGGAGE – Although they come in 4 sizes to fit all of your needs, I'm a huge fan of the carry-on. Friends will confirm that I have gone away for two weeks at a time, to foreign countries, no less, in nothing more than a piece of carry-on luggage. My current fave is this super stylish, super efficient carry-on from AWAY. It has a TSA approved lock built in, a USB charger built in, several interior compartments, an unbreakable shell, and sleek minimalist design, in a choice of six modern neutrals, that makes it the best looking luggage out there.
---
AWAY Luggage – Starting at $225
---
LES FLEURS DE BACH VOYAGES JET LAG ELIXIR – The last thing anyone wants when traveling, especially when crossing several time zones, or just going for a quick jaunt, is to be tired and jet lagged. Enter Les Fleur De Bach Voyages. This jet lag elixir is a must have on any trip. Comprised of Hornbeam, Honeysuckle, Scleranthus, Walnut, Olive, Elm, and Aspen essences, it will keep you feeling calm and in top form. This Parisian gem is available in the states, only at the fab beauty boutique, Ayla.
---
Les Fleurs de Bach Voyages Jet Lag Elixir – $37
---
MICHAEL STARS RUANA – The scarf/sarong/wrap is my number one when it comes to traveling, and life in general. Whether using it as a blanket on the plane, a scarf to spruce up any outfit (or keep warm!), or throwing it over a bikini as a beach cover-up that doubles as something to lay on to protect you from the sand, this all-in-one item is ingenious! This limited edition ruana by Michael Stars, which comes in three fab summer patterns, donates 25% of proceeds to the Joyful Heart Foundation, which makes me love it even more!
---
Michael Stars Ruana – $54
---
SONAGE BEAUTY ESSENTIALS TRAVEL KIT – Battle the dehydrating effects of flying, and put your radiant and hydrated "I'm on holiday" looking face forward. This kit from Sonage comes with 2 weeks worth of everything you need for your skin care routine: Hydrating Cleanser, Facial Rinse, Presage Moisturizer SPF 15, High Endurance Crème, and a Natural Cellulose Sponge. Made with all natural ingredients, and packaged conveniently in an airline approved reusable hemp travel bag. Ready for takeoff!
---
Sonage Essentials Travel Kit – $48
---
ELEMENTS TRUFFLES CHOCOLATE – I was introduced to this delicious raw vegan Elements Truffles chocolate by a friend, when we were, actually traveling. No matter how short or long the journey, I never leave home without snacks and sustenance, and, apparently, neither does she! With flavors like raspberry with beetroot infusion, rose with cardamom infusion, and peppermint with lavender infusion, all sweetened only with raw honey, there is nothing quite like it. And, yes, chocolate is sustenance!
---
Elements Truffles Chocolate Rose Bar With Cardamom Infusion – $7
---
Bon voyage!!