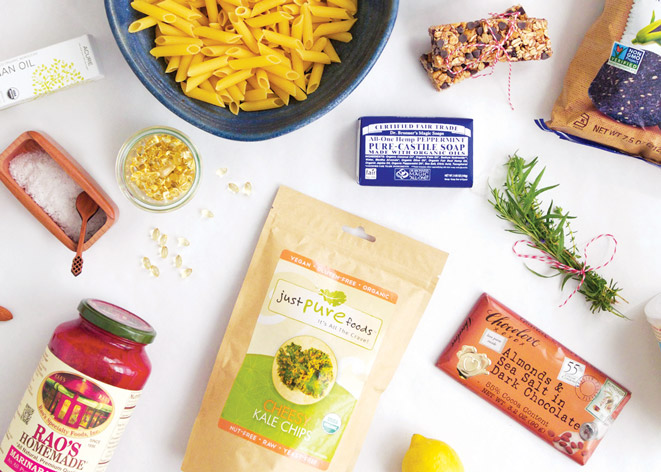 05 May

Dana's DO LIST: Start Thriving!

I'm not a big online shopper. In fact, the only things I even order online are books (yes actual books!) from Amazon. I have ventured out occasionally to buy other items that I already knew were exactly what I wanted, but otherwise, I prefer the experience of going into the store and buying something that I know I like, and I know fits. This is especially true of my grocery shopping. That was, until I found out about Thrive Market!

I had heard about Thrive Market from a few people in the wellness industry, and then a publicist I work with sent me a pitch about them, so I decided to try it out. Now, I feel like I am working as a publicist for them, as I cannot stop raving about how amazing the site is!

Basically, you get all of your dry goods (healthy snacks, bars, powders, nuts, seeds, oils, teas, etc.), beauty/bath supplies, and cleaning supplies at a huge discount (25% – 50% off). It's like Whole Foods, without the produce section, and at Amazon like prices, delivered right to your door! What's better than that? Well, actually, what's better is: if you purchase over $49 you get free shipping, and if you purchase over $59 you usually (every few days they have some sort of promotion through their newsletter) get a free item! So if you space it out right and do regular shopping on Thrive, you pretty much always get a free goodie AND free shipping!!

They also have a great blog with helpful and interesting articles, not to mention delicious recipes. They also email you lists of your past purchases, to help you out with your shopping so you don't forget anything. The whole process is super easy and convenient and I still get to go to the farmer's markets to pick out my fresh produce, which is something I really enjoy.

Simplify your life and spend more time thriving! Sign up to join Thrive Market, and get 25% off your first order, plus a 30-day trial and free shipping!